It's that time of the year again. Last year was wonderful but soooo stressful and exhausting. It was LO's first birthday and I wanted to do it BIG which I manage to do but it wasn't easy. I thought I would be able to sit back and enjoy and let everyone else take care of things but that wasn't really the case. Luckily, I had A LOT of help from friends and family so things did manage to run smoothly-ish in the end but I overlooked some aspects of the party such as music and food.
I had hired out the play area at the local leisure centre, formerly known as The Arches. They have a room filled with soft play, rody spacehoppers and a bouncy castle available for the 'Toddlers World' sessions every day of the week and I thought it would be a wicked idea to hire it for the birthday party. I think it was about £100-120 for 2 hours; one hour in the studio with all the soft play equipment and one hour in the side room for the party lunch and cake cutting. Here are some photos of last year's event:
We did our very own home-made cask smash. It was a good first attempt for us as we wanted a professional look but ended up with something that looked very unique, home-ly, and I loved it. We really captured LO in his moment and he had soo much fun with that cake! For those who would prefer a professional one, there's loads of good family photographers out there that can offer you a cake smash shoot. Take a look at the stunning work from Mellz Photography who specialises in cake-smash shoots. It's not cheap but it's definitely value for money in terms of what you get for the quality and standard of the photos and cake too. The cake (made by Dinahs Desserts) is also included within the price of the shoot – hurray! 🙂
This year, I am thinking of two things to do for LO's birthday:
Birthday party at The Rainforest Cafe in London
Toddler Sensory party at home
BBQ garden party at grandma's house
The latter option is dependent on weather so I am not too keen on it in case we have rain on his birthday. Toddler sensory would be a great option but I'd then have to organise all the food which is the problem I was faced with last year. The Rainforest Cafe is the most 'safest' and slightly boring option out of the three but at least the food will be sorted, we also get a free cake if there is over 7 children in the party (which there definitely will be, we always have a large party) and it gives me a chance to plan another day out for just me, LO and Daddy P. I've been hinting about taking us to Legoland Windsor so fingers crossed we can do that then have The Rainforest Cafe the week after.
It also doesn't help that my birthday is just one day before LO's so that may mean that I will need to compensate on having a small one to have enough to plan his – I don't mind. I've already decided about mine. It'll probably be just a meal as that's what I usually do though I can't figure out if I want to have a river cruise dinner on The Thames…
… or afternoon tea at the stunning Sketch London restaurant?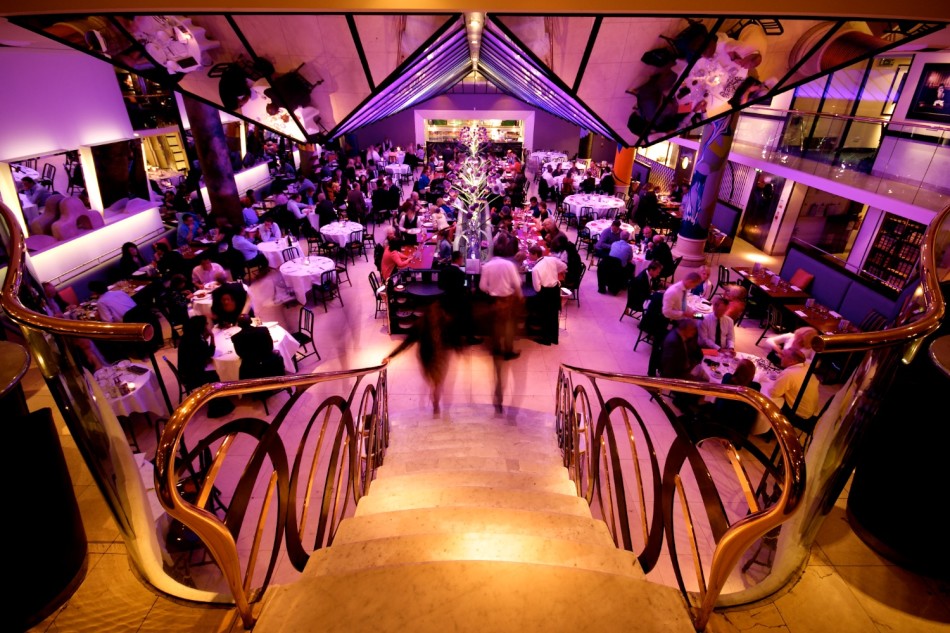 … or a night out with a meal and live music at Quaglino's?
I'm just spoilt for choice! Bring on August and the birthday planning!